I did.  
Here is the first email I sent to Richard Dawkins after I made the Scarlet Letter A design, which was originally intended for a T-shirt design.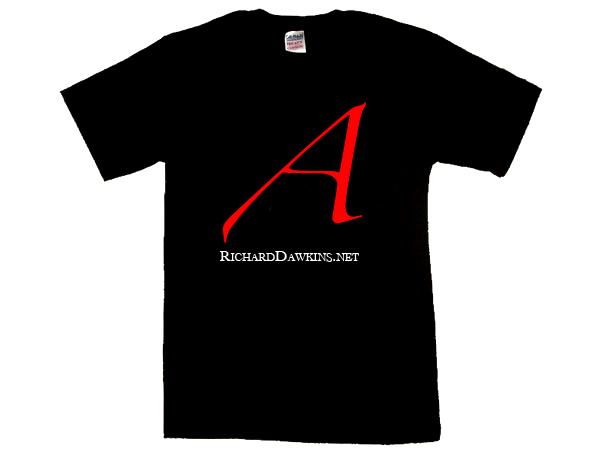 But again, Andy Thomson of RDF, in a recent appeal for donations on their website, gives Robin Cornwell the credit:
An evolutionary psychologist, Dr. Cornwell also brings fifteen years of Silicon Valley business experience to the foundation. She conceived and implemented the Scarlet  OUT campaign that is now seen around the world as a symbol of atheism.
Clarification is in order.  Robin Cornwell had an idea called "The OUT! Campaign" in 2006, which she floated to Richard Dawkins, myself and her ex-husband Mike Cornwell.  Here is that email and the document she wrote up.  
She can take credit for the "conception" of the Out Campaign idea.  That's fine.
But this isn't the first time that members of RDF have taken false credit for the scarlet A, among other attempts at history rewriting.  Hopefully it will be their last.
As a designer, there is nothing worse than watching others take credit for your work.  They are claiming that Robin "conceived and implemented" the Scarlet A, lumping it in with the Out Campaign.  This is simply not true.